Announcements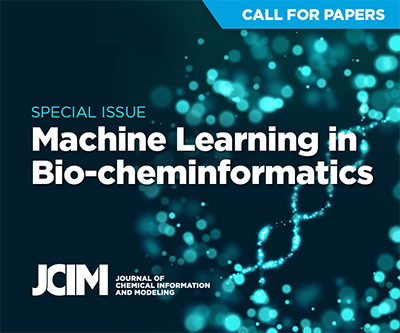 Call for Papers
Submit your manuscript for consideration in the journal's upcoming Special Issue, "Machine Learning in Bio-cheminformatics," by August 1, 2023. To learn more about this Special Issue, read this recently published Editorial.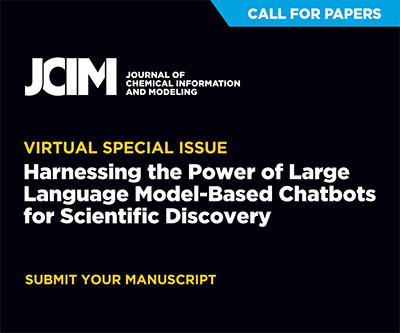 Call for Papers
This Virtual Special Issue will foster further discussion on appropriate applications of Chatbots in the chemical, pharmaceutical, material, and biological sciences. Submit your manuscript by August 1, 2024.
Featured Content
Recent highlights from the journal.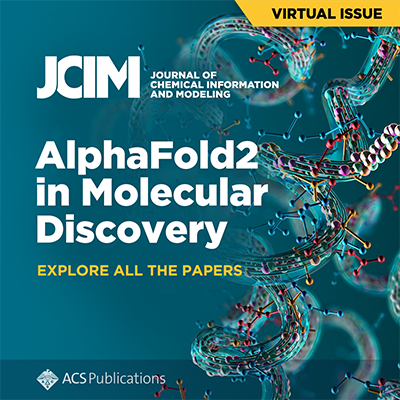 Virtual Issue
AlphaFold2 in Molecular Discovery
Since its inception, AlphaFold2 (AF2) has revolutionized how scientists predict the structure of proteins. This Virtual Issue highlights how AF2 is used in computational chemistry for myriad applications ranging from drug discovery to predicting protein functions.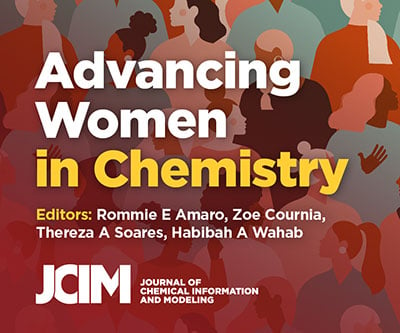 Special Issue
This Special Issue contains a combination of articles that merge experimental work and chemical information and modeling, or purely theoretical work. The articles cover broad aspects of computational and theoretical chemistry and perspectives on diversity, equity, inclusion, and respect, with a particular eye on the advancement of women in chemistry.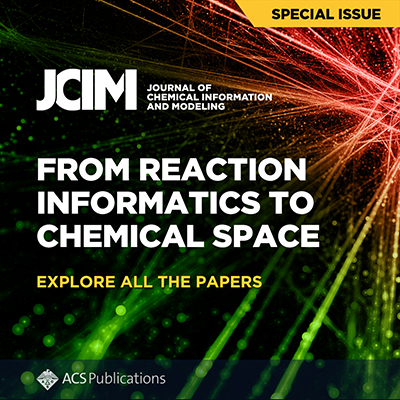 Special Issue
From Reaction Informatics to Chemical Space
Discover exciting developments in cheminformatics. Several papers deal with the generation of new chemical structures applying modern machine learning techniques. Read the Special Issue to learn more.
Journal of Chemical Information and Modeling is a Transformative Journal
Journal of Chemical Information and Modeling has been certified as a transformative journal by cOAlition S, committing to a transition to 100% open access in the future. If your research funder has signed Plan S, your open access charges may be covered by your funder through December 31, 2024. Please visit the ACS Open Science website for more information.
Current Issue
The latest published issue of Journal of Chemical Information and Modeling. See all articles.
Stay Connected...
Keep current with the latest ASAPs via ACS Mobile app and e-alerts, and follow us for updates on conferences, research highlights, and more.
Get e-Alerts
Most Read
Rankings are updated daily for previous 30 days (below) and previous 12 months. See all articles.
Advance your career with professional development resources, educational tools, free access to 50 ACS journal articles, and more!
Join ACS
ACS Editors' Choice
Based on recommendations from the scientific editors of ACS Journals. See all articles.