Announcements
Call for Papers
Single-Cell Omics
Journal of Proteome Research is welcoming submissions for a 2024 Special Issue on Single-Cell Omics Research. Recent technological advances have enabled omics analysis of complex biological systems at single-cell resolution. This Special Issue will capture such cutting-edge advances (both methods and applications) in single-cell analysis for holistic understanding of biological processing involving metabolites, proteins, and nucleic acids. Read the submission guidelines and submit your manuscript by January 31, 2024.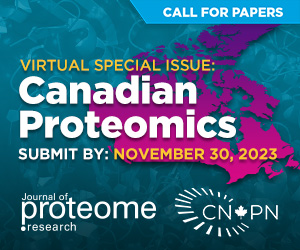 Call for Papers
Canadian Proteomics
In collaboration with the Canadian National Proteomics Network (CNPN), JPR is welcoming submissions for an upcoming Virtual Special Issue on Canadian Proteomics. Topics that will be considered include proteomics and affiliated disciplines, including transcriptomics, lipidomics, interactomics, metabolomics and bioinformatics. This Virtual Special Issue is open to all authors residing in Canada or who have previously trained at a Canadian institution. Read the submission guidelines and submit your manuscript by January 15, 2024.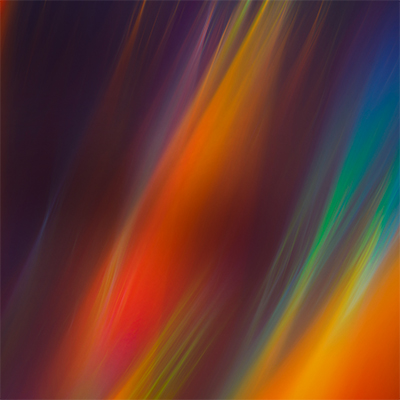 Call for Nominations
2024 Advances in Measurement Science Lectureship Awards
These awards honor the contributions of one individual from each of three major geographic regions — the Americas, Europe/the Middle East/Africa (EMEA), and Asia-Pacific — who has made a major recent impact in the field of measurement science.
Nomination Deadline: December 31, 2023
Featured Content
Recent highlights from the journal.
Journal of Proteome Research is a Transformative Journal
Journal of Proteome Research has been certified as a transformative journal by cOAlition S, committing to a transition to 100% open access in the future. If your research funder has signed Plan S, your open access charges may be covered by your funder through December 31, 2024. Please visit the ACS Open Science website for more information.
Current Issue
The latest published issue of Journal of Proteome Research. See all articles.
Stay Connected...
Keep current with the latest ASAPs via ACS Mobile app and e-alerts, and follow us for updates on conferences, research highlights, and more.
Get e-Alerts
Most Read
Rankings are updated daily for previous 30 days (below) and previous 12 months. See all articles.
Advance your career with professional development resources, educational tools, free access to 50 ACS journal articles, and more!
Join ACS
ACS Editors' Choice
Based on recommendations from the scientific editors of ACS Journals. See all articles.