Nanomedicine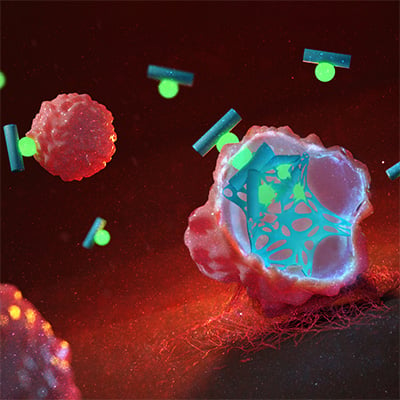 Nanoscience and nanotechnology offer a myriad of possibilities in terms of measuring and controlling biological interactions. Because the interfaces of nanomaterials and cells, viruses, and the like are molecular, chemistry and chemical control likewise have critical roles to play. With this in mind, we have put together a virtual collection of papers from ACS Nano and the Journal of the American Chemical Society to highlight recent advances in nanomedicine and the many opportunities and challenges that lie ahead.
Virtual Collections
Published research on topics of current
scientific interest.
Editorial
Wolfgang J. Parak*

,

Tanja Weil*

, and

Paul S. Weiss*
ACS Nano
2021,
15,
10,
15397-15401
Publication Date
(Web)
:
October 26, 2021
Articles